pictures speak better than any words ever could...here are a few from yesterday
father and son

honorary fire fighter of the day...and balloons in his favorite color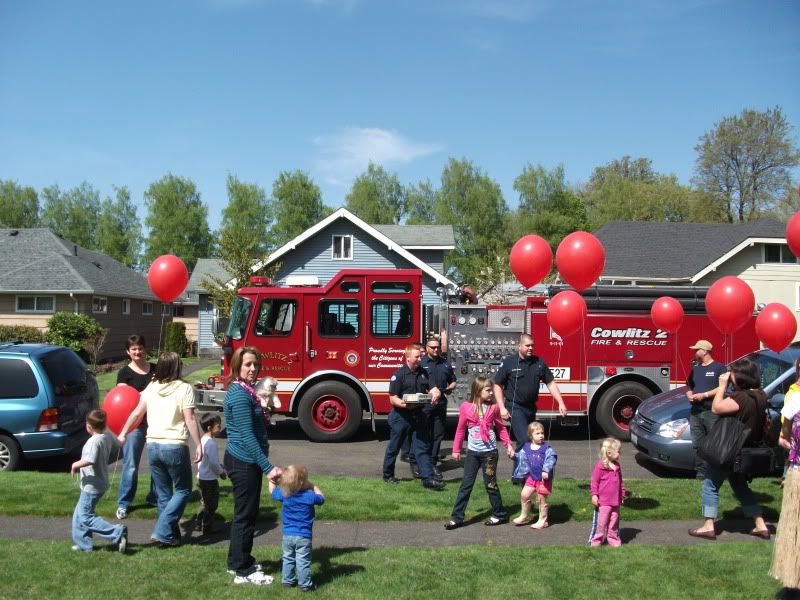 the firefighters brought him his birthday cake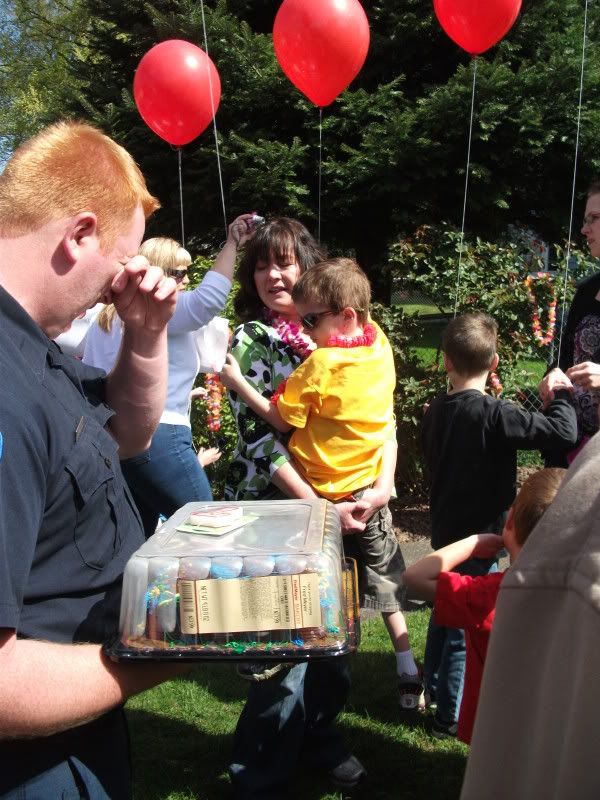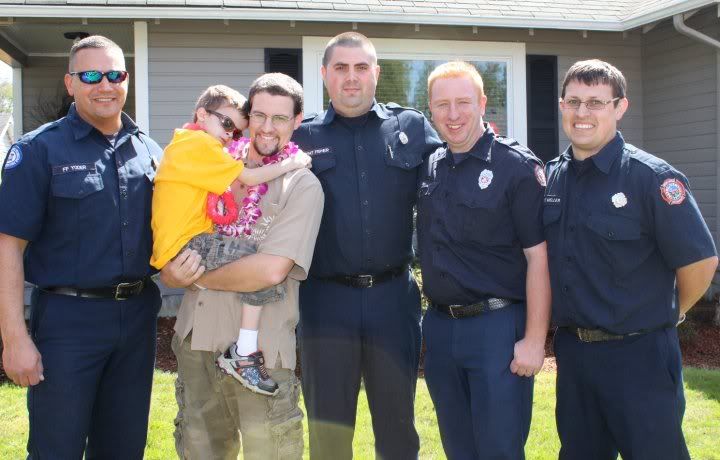 and loves with mommy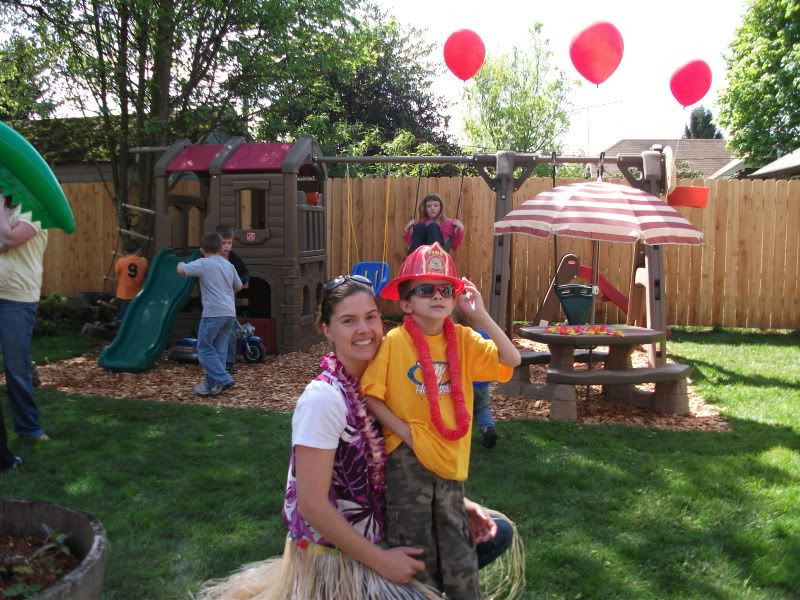 We had our meeting with the doc today, Brad and i are filling out advanced directives and DNR forms today...and considering admitting him after his bday party this weekend and restart IV's and have meetings with hospice coordinators and social workers.
today his fever is still present. motrin seems to keep him comfortable. i am beyond exhausted at this point and am looking forward to a nap soon.
thank you all for your love and kind words and prayers. Each time I open my email I have over 500 new messages and thats about 3 times a day...so I haven't had time to go thru them all, so even though I know you don't, but please don't take it personally that I haven't gotten back to everyone. But know that I feel so much love and support...
pray.